The Digi-Mind Codebotics program has a focused mission to expose and inspire youth from underserved communities and serve as a conduit to possible employment in the science and technology fields. Since 2010, STEAMsport Robotics has provided FREE opportunities for youth living in underserved communities to learn and compete in both land and underwater robotics.
Our robotics activities include: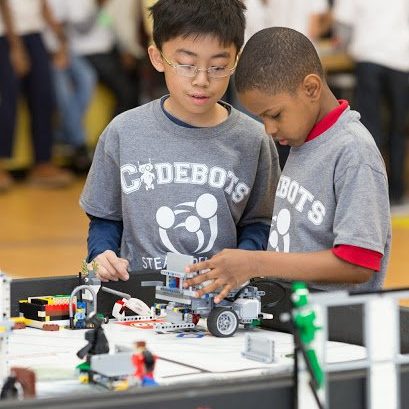 First Lego League Robotics Competition
September - December
Ages: 8yr - 13yr
The First Lego League challenge consists of three parts: the Robot Game, the Project, and the FLL Core Values. Teams of up to ten children participate in the Challenge by: 1) programming an autonomous robot to score points on a themed playing field (Robot Game), 2) developing a solution to a problem they have identified (Project), 3) following by the FLL Core Values guideline.
January - March
Ages: 8yr - 13yr
SeaPerch is an innovative underwater robotics program that equips students with the resources they need to build an underwater Remotely Operated Vehicle (ROV). Students build the ROV from a kit comprised of low-cost, easily accessible parts, following a curriculum that teaches basic engineering and science concepts with a marine engineering theme.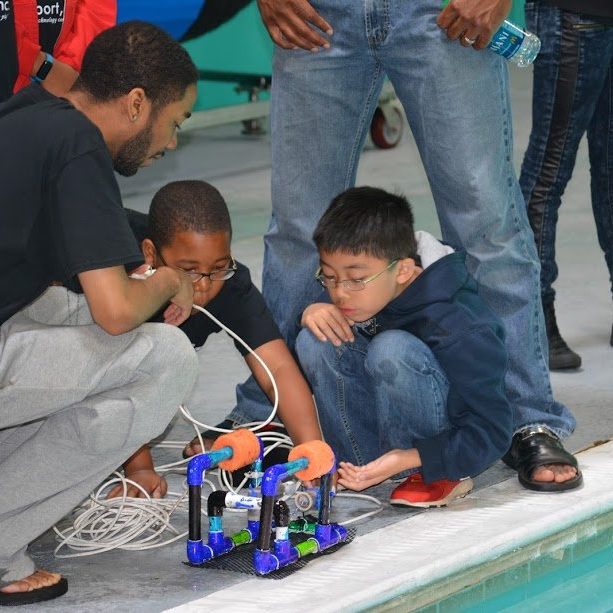 Ages: 12yr - 17yr
First Tech Challenge is a robotics competition designed for students in grades 7–12 to compete head to head, using a sports model. Teams are responsible for designing, building, and programming their robots in a 10-week build period to compete in an alliance format against other teams. The robot kit is reusable from year-to-year and is programmed using Java or the MIT App Inventor. Teams, including coaches, mentors and volunteers, are required to develop strategy and build robots based on sound engineering principles.
Want to get involved?
We serve over 700 students across Atlanta in underserved communities access STEAM programs, but we can't do it alone. If you want to make a big impact in the live's of Atlanta area students, let us know. 
Get Fresh Updates on Email
We'll never share your email address and you can opt out at any time, we promise.