S² Robotics
Our robotics program is focused on giving students the opportunity to compete in both land and underwater robotic building challenges.
In the process students will work with specialized programming languages, problem solving, and following the First Lego League Core Values.
S² Coders
Our classes teach students confidence around vital computer programming languages, from basic front-end web development languages like HTML and CSS, to back-end computer coding languages like Java and Python.
Students also compete in internal and external computer coding competitions, including Lockheed Martin's Code Quest.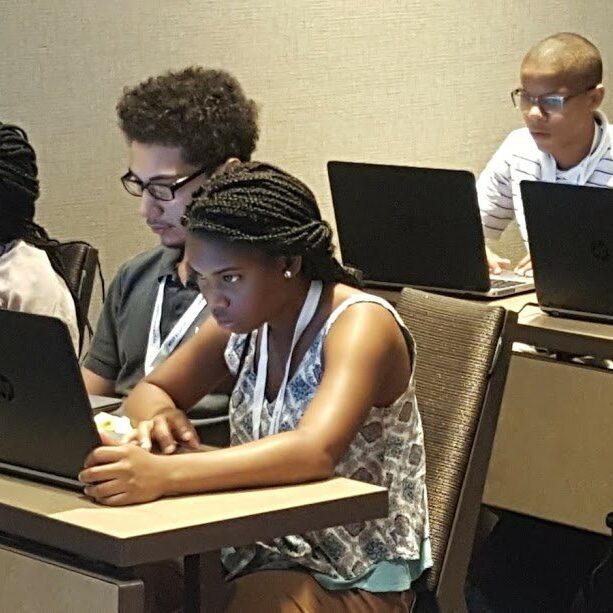 S² Media
Each program is aimed to help students learn media literacy, gain technical proficiency and practice visual storytelling technique while promoting a hands-on approach.
Through the program, we aim to develop the next generation of local filmmakers and production staff as well as establishing a network of artists, professionals, and educators as mentors to help sharpen student's artistic capabilities.
S² Fashion Tech
In 6 months, our program teaches students fashion creation, entrepreneurship, team building and character development through technology.
By the end of the course students have gained confidence by enhancing their interest in fashion and design through creative projects and active engagement opportunities with professionals in the field.
Want to get involved?
We serve over 700 students across Atlanta in underserved communities access STEAM programs, but we can't do it alone. If you want to make a big impact in the live's of Atlanta area students, let us know. 
Get Fresh Updates on Email
We'll never share your email address and you can opt out at any time, we promise.